Off-Piste snow report for December 13, 2019 for the Northern French alps – Henry's Avalanche Talk
Lots of snow falling now, but warmer temperatures for the week ahead
Big snow has started falling. This will set us up for the season, but it will bring high avalanche danger too.
It has been a great week for off-piste skiing, with regular top-ups of 10 to 20 cm fresh snow virtually every other day. Weather alternated between flat light conditions and snowfall one day and clear blue skies with fantastic powder the next.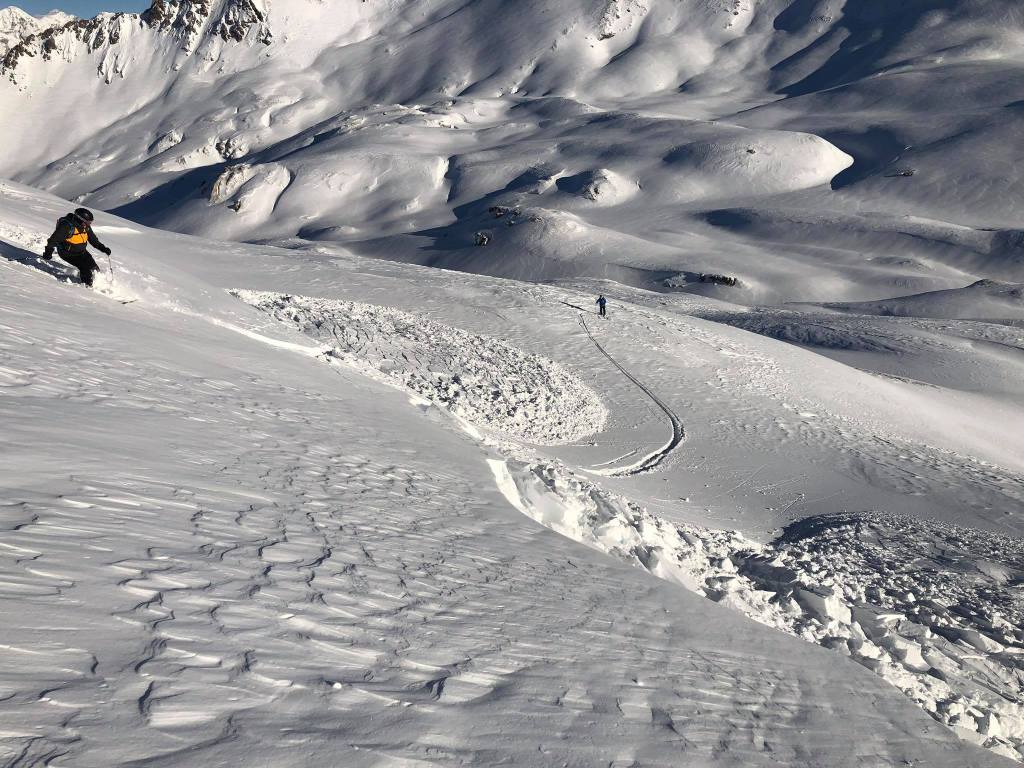 On Tuesday there was a blue-sky powder day and there were a few avalanches triggered by skiers. This is evidence that the greatest risks are wind slab on leeward slopes.
Current situation in the Northern French Alps:
At the time of writing (13th Dec) the avalanche risk is 4/5 (High). Over the week covered in this extended forecast, however, the danger rating will stay high or at least considerable (3/5). A huge amount of snowfall is expected in the N French Alps and surrounding area. Will we get a 5/5? That would be unusual.
Continue reading "Off-Piste snow report for December 13, 2019 for the Northern French alps – Henry's Avalanche Talk"