Ischgl rocked with Lenny Kravitz for their season finale.
With the 'Top of the Mountain Closing Concert' in Ischgl, Lenny Kravitz concluded a snowy skiing season at 2,320 m above sea level on 30 April 2019. 18,000 winter sports fans got to see the superstar with his band before a spectacular mountain backdrop in the ski area and an unforgettable air-show.
Optimal piste conditions, an aerial stunt show of the highest order and an animated Lenny Kravitz – at the Ischgl season finale on 30 April, nothing was left to be desired for the 18,000 attending fans and winter sports enthusiasts.
At 13:00, a beaming Lenny Kravitz took to the stage and immediately set an exuberant mood at 2,320 m altitude at the 'Top of the Mountain Closing Concert' on the legendary Idalp-stage with his strong voice power and a sensational, two hours open-air performance.
The hits performed by Lenny Kravitz and his seven-member band included classics such as 'Are You Gonna Go My Way', 'It Ain't Over Til It's Over' and 'Fly Away'. But the superstar also played tracks from his latest and eleventh album 'Raise Vibration'.
After the concert, the Red Bull Skydive Team amazed the attending winter sports enthusiasts with their stunt show of wingsuit-formations after a helicopter jump-off and two Eurofighters from the Austrian Armed Forces did a flyover for a resounding season finale.
"With this spectacular finale we can look back at a successful and extraordinarily snowy winter season with over 2 million visitors. We are proud of having thrilled our guests from the first day to the last with optimum skiing conditions and look forward to next winter", says Andreas Steibl, managing director of the Tourism Association Paznaun – Ischgl. The skiing season in Ischgl ended on 1 May 2019.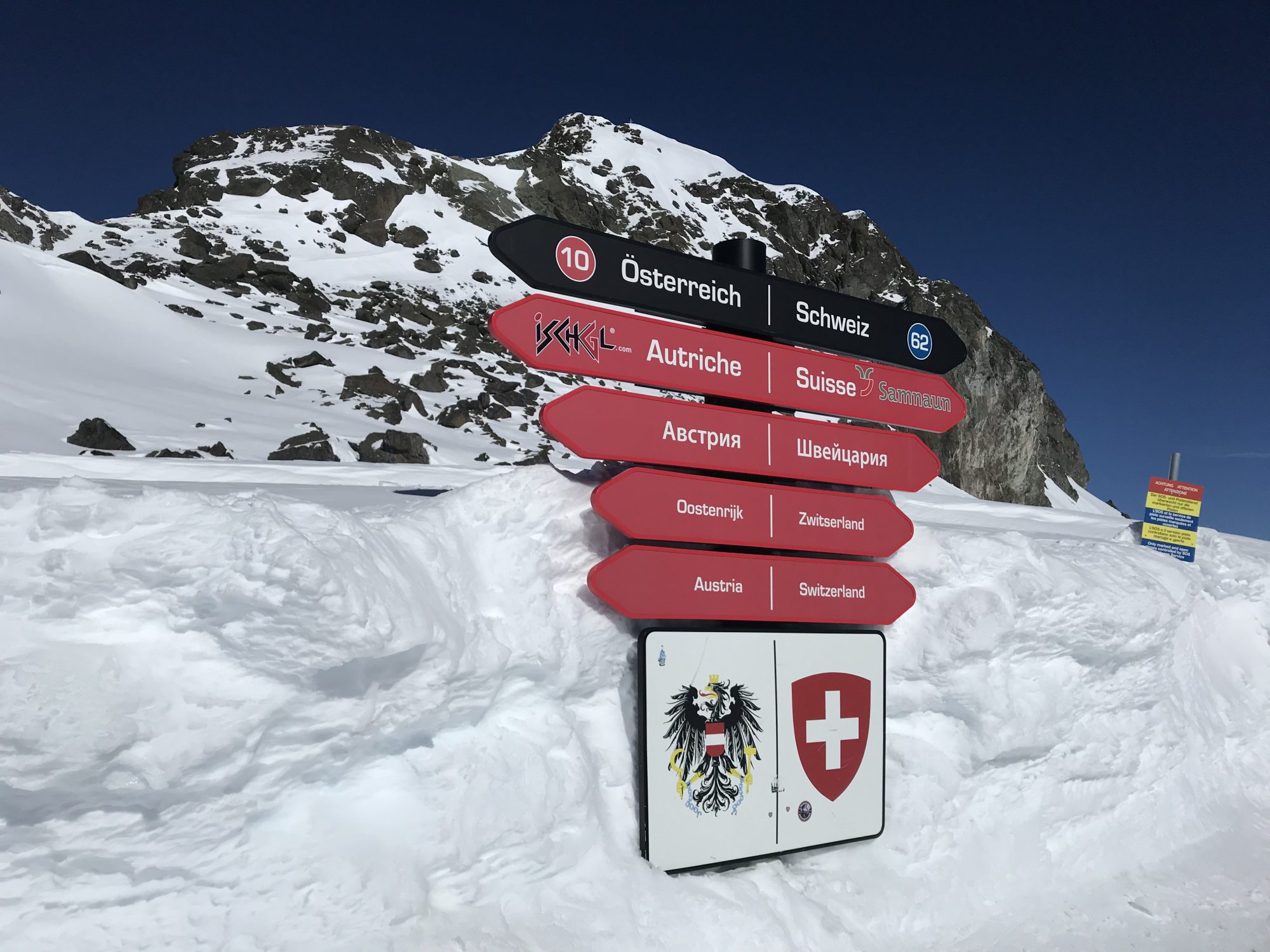 More information on Ischgl
The-Ski-Guru TRAVEL is a CONCIERGE service that can help you organise your bespoke ski trip to the Americas, Alps or Japan, including for those going from Britain to Europe, helping you book your Eurotunnel trip, and for all trips: lodging, lift tickets, rentals, ski school, and all you need for an excellent vacation. Go to https://www.the-ski-guru.com/travel and upload your information – this page will be updated soon with more travel ideas. Check our amazing Ski Safari in the Dolomites , stay at the San Lorenzo Lodge White Deer in the Val Pusteria of Sudtirol, in the Hotel Petrus in Riscone, for skiing Kronplatz, or check our offer to Obergurgl-Hochgurgl and Sölden to ski with your family. You can ski to have lunch in the Rifugio Sofie in Seceda, Val Gardena, in the Dolomites.
You can start thinking about your trip, by reading the articles on the Planning your Ski Trip tab.  Or how to pack for your family ski trip.  If taking your furry friend abroad to the continent, read about the new Pet Travel Scheme update from DEFRA. Self-drive skiers also need to plan for Brexit. Check out our tips for driving to the mountains.  If flying and renting a car in Europe, beware of the extra charges they will pass to you if you want winter tyres, snow chains or ski racks. If driving, check the winter tyres news for Europe and North America. You can see how our last family ski holiday was not as expected, even though one plans it to be a success, but how we could do the most of it.
Also for those interested in how resorts deal with the risk of avalanches, you can check the interview to Coco Torres, former Head of Operations at Valle de Las Leñas in Argentina, a highly avalanche risk resort.
Featured Image: Lenny Kravitz closes the ski season at Ischgl. Photo: TVB Paznaun Ischgl. Ischgl rocked with Lenny Kravitz for their season finale. 
Please follow and like us: