Aggressive bear bites hiker near Aspen; victim OK
From Aspen Daily News and Steamboat Pilot
As reported on the Aspen Daily News and the Steamboat Pilot an aggressive bear has bitten a woman on the tight while she and her husband were hiking on the Hunter Creek Trail near Lone Pine Road in Aspen at approximately 9.15 AM on Monday morning.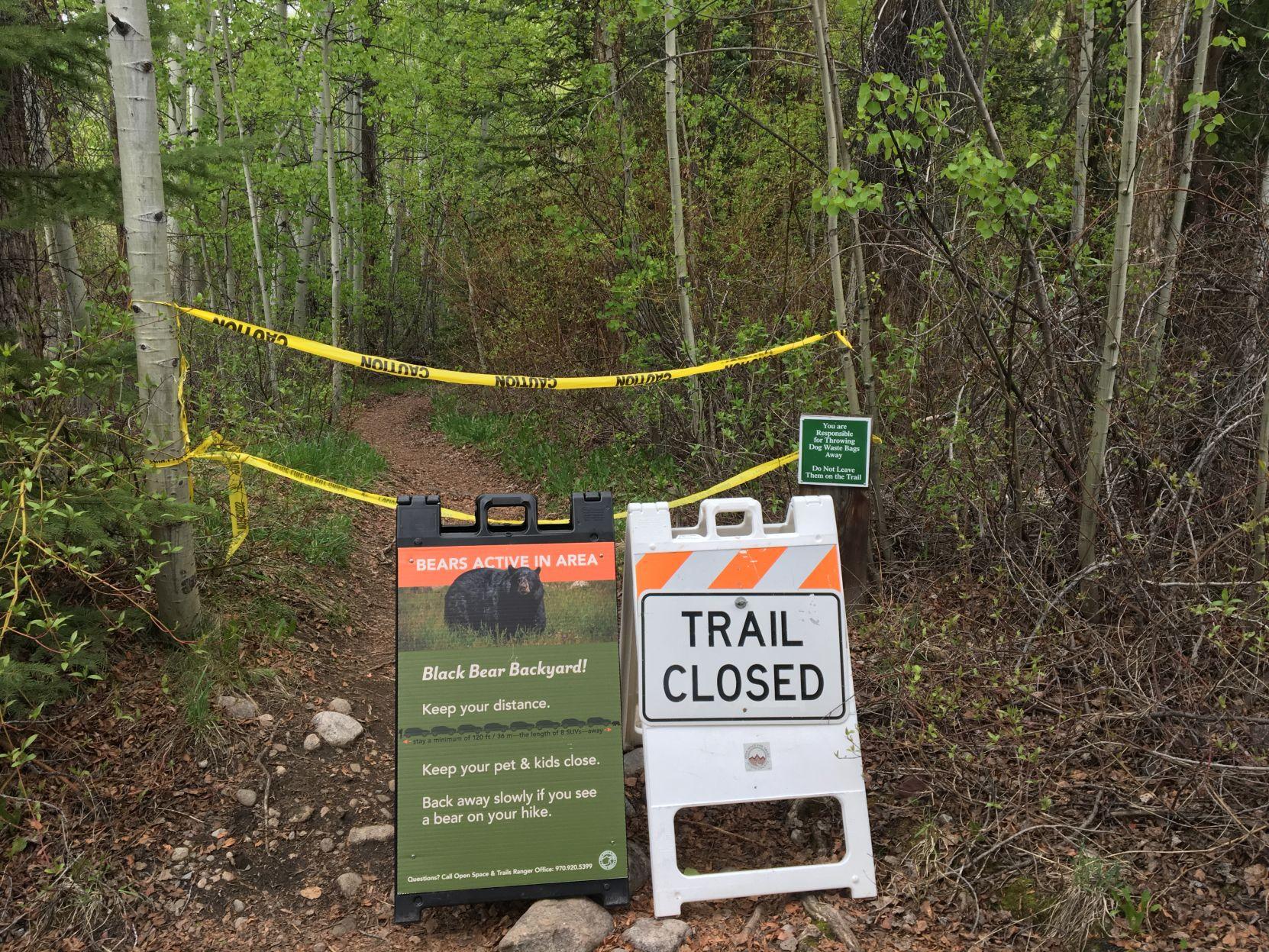 The Colorado Parks and Wildlife release said that "They saw a bear walking toward them on the trail. The woman says they tried to give the bear space and stepped off the trail. As the bear walked by, she says it suddenly turned, charged and bit her before it ran off and disappeared from view."
The woman is not in a serious condition thankfully and was taken to Aspen Valley Hospital.
The bear was described as light brown and of around 200 and 300 pounds. It yet has to be located.
Officials are looking for the bear, but they are having to identify between lots of bear tracks in the area.
As the attack was near town, wildlife officials are recommending people to be cautious if they see a bear in or around Aspen. There were officials parked in the parking lot at the Hunter Creek apartment complex.
"This is an aggressive bear and by policy, we will put it down if found," CPW officer Matt Yamashita said in a press release. "But until we find it, the public should remember what to do if they see any bear. If it appears aggressive or shows no fear of humans, do not approach it. Haze it away by yelling or banging pots and pans, then call CPW or 911 immediately."
Yamashita said that bears usually stay away from people but if a bear has been fed or has lost its natural fear of humans, they can be extremely dangerous.
If you see a bear, CPW officials offer these basic tips:
Do not run from a bear, stand your ground and talk firmly to the animal.
If it continues to approach, throw rocks and sticks, wave your arms and yell loudly.
If the bear attacks, fight back as aggressively as possible and do not stop until the bear runs off.
"Fortunately, these incidents remain very rare," said Yamashita. "But when people and bears interact, it can increase the possibility of a dangerous conflict. This woman was lucky that she was not seriously injured."
The section of the Hunter Creek Trail up to the Lani White Trail remains closed until further notice while officers search for the bear.
CPW will conduct a full necropsy on the animal if it is found.
For more information about bears in Colorado, including hiking in bear country, visit cpw.state.co.us/bears.
More info: Aspen Daily News
The-Ski-Guru TRAVEL is a CONCIERGE service that can help you organise your bespoke ski trip to the Americas, Alps or Japan, including for those going from Britain to Europe, helping you book your Eurotunnel trip, and for all trips: lodging, lift tickets, rentals, ski school, and all you need for an excellent vacation. Go to https://www.the-ski-guru.com/travel and upload your information – this page will be updated soon with more travel ideas. Check our amazing Ski Safari in the Dolomites , stay at the San Lorenzo Lodge White Deer in the Val Pusteria of Sudtirol, in the Hotel Petrus in Riscone, for skiing Kronplatz, or check our offer to Obergurgl-Hochgurgl and Sölden to ski with your family. Maybe you want to come on my group to ski with other like-minded skiers in Courmayeur in January 2020, staying at the Gran Baita hotel?
You can start thinking about your trip, by reading the articles on the Planning your Ski Trip tab.  Or how to pack for your family ski trip.  If taking your furry friend abroad to the continent, read about the new Pet Travel Scheme update from DEFRA. Self-drive skiers also need to plan for Brexit. Check out our tips for driving to the mountains.  If flying and renting a car in Europe, beware of the extra charges they will pass to you if you want winter tyres, snow chains or ski racks. If driving, check the winter tyres news for Europe and North America. You can see how our last family ski holiday was not as expected, even though one plans it to be a success, but how we could do the most of it.
You can also look for your own accommodation in the snow through our Accommodation Search tab.
Featured Image: Aggressive bear bites hiker near Aspen; victim OK. Photo: Jeremy Vessey Unsplash. 
Please follow and like us: