How to buy a home in the mountains.
This article may contain affiliate/compensated links. For full information, please see our disclaimer here.
If you are a fanatic mountain lover and a skier or boarder, you know that you are thinking about the mountains all the time. If you could, you would be there as much as possible, maybe try to work for the season, and if you are very lucky, stay year-round.
This idea might be great if you have no family and you don't need to ground yourself down because of your kids. I have a friend when living in Argentina that was doing the ski seasons in Las Leñas with his kids, and another friend in common kept on saying that those kids were not going to learn anything – I would say they will learn the 'school of life'. But it is not an easy option.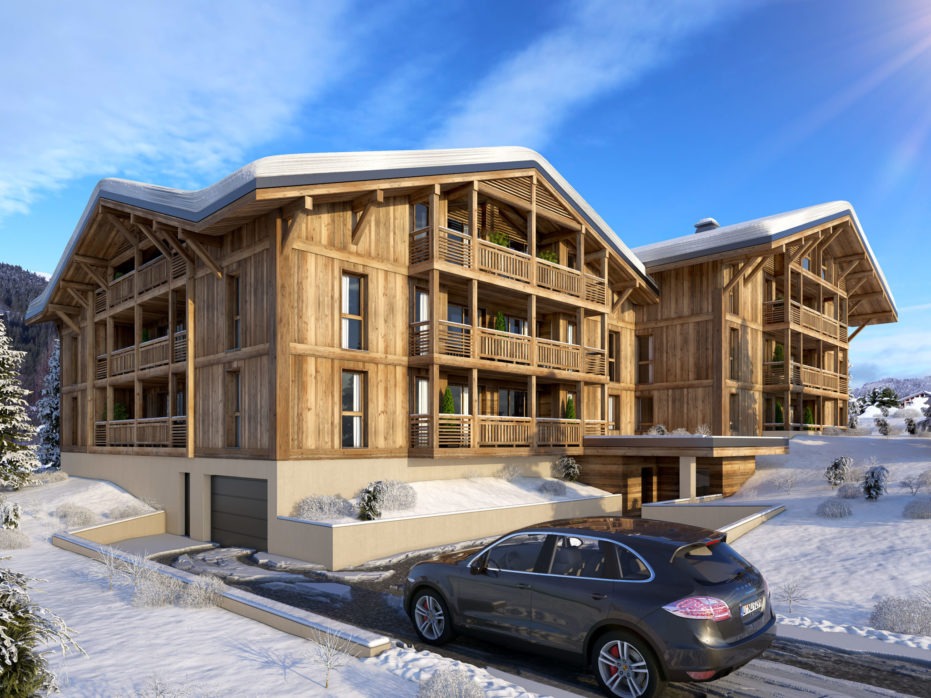 So, if you are lucky enough of being able to have the money, receive an inheritance, put money aside every month for some (or many) years, or get money for a deposit and look into getting a mortgage, maybe investing in a home in the mountains could be an option for you.
I always wanted to live in the mountains. When I was young and I lived in Colorado, I was really happy waking up there every day. That was the case in Crested Butte, even more than in Aspen. And working for the seasons in Las Leñas and Bariloche also had its appeal.
But having your spot where to stay in the mountains, and not necessarily having to be working there, is the best of both worlds.
So how you can do this.
I obviously started looking online, at new developments that can be bought from the builder, some of them ski in/out and then looking at different websites, of the likes of Rightmove of Idealista (for Italian properties).
There are a couple of UK realtors that are dedicated to selling properties in the Alps. Such is the case of Alpine Property Intelligence, which has a very good website featuring different apartments and chalets in the Alps- specifically in France, Switzerland and Austria. Not only they offer a range of apartments for-sale, but also for rent.
Alpine Property Intelligence has partnered with other real estate experts and give advice, on mortgage providers, interior designers and contacts on the ground that you might need to guide you through your buying process in these countries.
What are the criteria you should think of when going to purchase a property?
Look for a resort that tends to have good snow, or at least has good snowmaking facilities: this will underwrite the future value of the property, as well as your enjoyment.
See for large joined-up ski areas, as when going to the resort all the time, you will want to have some variety. Even if the area is not big, see if they have a ski pass that is valid for more resorts nearby where you are lodging, so you can plan on doing some ski safaris once your kids ski well and you don't need to put them in ski school all the time.
In-resort location is important, you want to be as close to the slopes as possible. Walking a long way to the lifts in ski boots might not be too good, more if you have kids with short legs.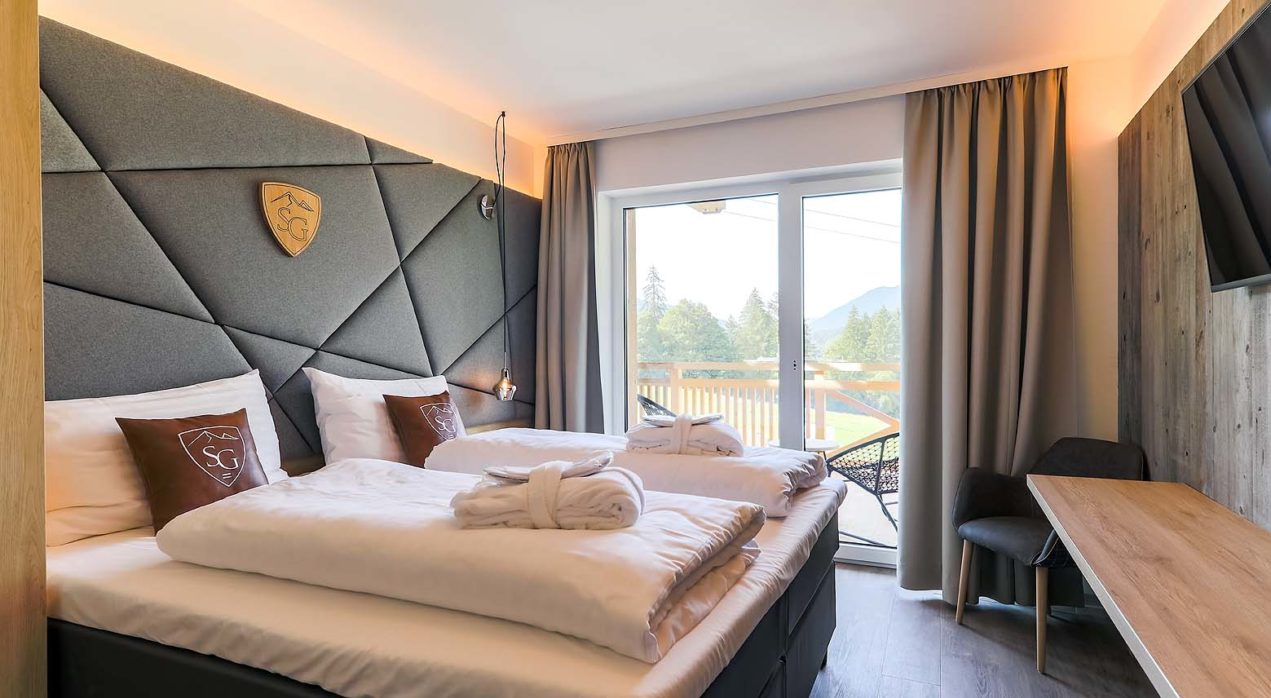 How can you get the finances to get your dream home?
If in the UK, there are lots of mortgage providers that will help you make a purchase in Europe.
Mortgage rates in the EU and Switzerland are very low at the moment, so locking in for 10+ years is highly advantageous. Banks in Europe are more conservative to those in the UK, but a 50-60% LTV for most borrowers is doable. The people on Alpine Property Intelligence recommend talking to SPF (spf.co.uk -Miranda John), who has an excellent reputation and can look right across the market for the best deals.
There has been a modest appreciation in terms of capital gains all over the different resorts and that should be the same in the future. The property in the Alps is a resilient asset class and property in the top resorts rode out comfortably the global financial crisis compared to many other property sectors.
Rental income in general should cover all costs, and gross yields normally in the 1-3% range can be expected depending how much you use it. The peak weeks of the ski season can account for over half of the total rental income. An owner who can choose to use his apartment during less popular periods, when the snow is just as good – if not better, is in a strong position. Obviously, if you have young kids and are stuck to go on school holidays, maybe you don't make as much as a 3%, but you will have a great lifestyle until you can start taking holidays in the off-season!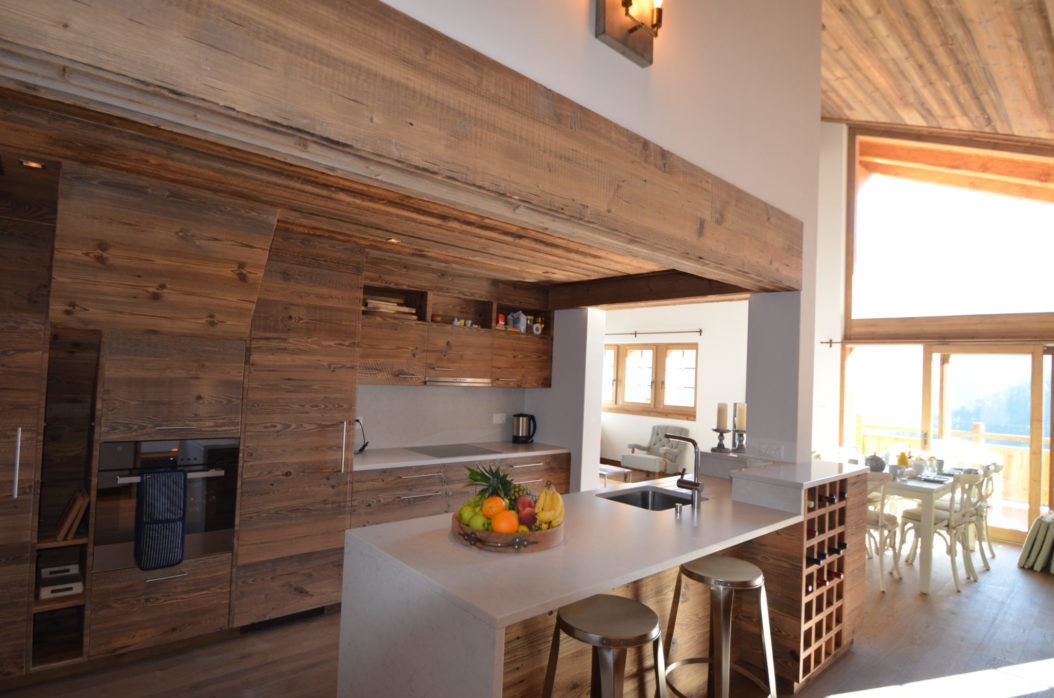 Tax considerations
Tax will be payable on rental income. Taking out a mortgage in France can be highly advantageous to offset the wealth tax (starts to kick in above €1.3m). In Switzerland, certain Cantons have zero IHT (such as Valais). So, if you take the lump sum residence deal you will not have to pay UK taxes on your Swiss assets on death. (Unlikely that UK assets would be exempted or not but at least the home would be in CH). Please note that the people of Alpine Property Intelligence, who gave us this information are not tax advisers, getting qualified professional advice is essential before making a purchase.
What type of property to buy?
Usually an apartment is better in terms of 'lock and leave' potential, security and maintenance costs. Many of them look and feel like a chalet inside. New build chalets come with long guarantees, and maintenance is lower.
Consider leaseback/apart-hotel new-build developments if happy to rent, some have yields approaching or above 3%.
Buying off-plan can work well, often you have a choice of materials and interior design.
You can appoint local management agent if looking to rent and not buy a new property. Many agents do both.
What are the lifetime benefits of owning a ski property?
In winter you can ski, cross-country ski, walking, snowshoe, practice indoor sports as most larger resorts have amazing facilities. You can buy a season pass and then choose to go to the resorts that are less crowded. Plus, then as you have a property, you don't feel as pushed to alpine ski every day and can indulge in doing other activities at a slower rate.
In summer you can mountain bike, touring, walks, hikes, play tennis, swim in the lakes, attend festivals and converts. The mountains views and the clean cool air make the mountains an excellent destination in the summer.
Also, as you are in the middle of Europe, you can go for city trips. Invite family and friends and get to know regulars in the resort and become new friends. On top of this, you will never get bored with the views in the Alps.
A couple of examples of what you can buy:
A new development of apartments in Les Gets (Le Genepi). They are also described in this blog.
A 3-bedroom apartment in Grimentz, in the Valais, a a great ski area that is not that renown, with magnificent skiing and views: less well know Gimtentz but a great ski area
A very good value apartment in Val d'Isère
Apartments in Hinterglemm, Austria.
For further information please contact Charlie McKee or David Bhagat at Alpine Property intelligence on admin@alpinepropintel.com or visit www.alpinepropintel.com
Now if you have your new pad, you need to decorate it! I am starting to look at that (I will write a post on my route to get my new place in the Alps soon, when all is completed), but in the meantime, I am looking at different things to do your place unique. Even if you don't have a place in the mountains, and you want to bring some of that magic home, here are some ideas that will make you feel like being in the mountains that you can adopt.
Cushions. There are lots I really like, they are not super cheap, but they are lovely – maybe invest in a couple (if you don't have a dog like mine that keeps on biting them!) I will do a couple of posts of must-have items for your house, and for your ski holiday soon.
Check out this deer cushion cover- to get it click here:
Or this other one of the ski dog here.
You can search for your own accommodation in the snow for your next ski holiday through our Accommodation Search tab.
And search for your ski transfers from all airports to the Mountains here. And for those that are like me, that are lazy to cook, you can get your food, even gourmet mountain food delivered to your home with Huski.
The-Ski-Guru TRAVEL is a CONCIERGE service that can help you organise your bespoke ski trip to the Americas, Alps or Japan, including for those going from Britain to Europe, helping you book your Eurotunnel trip, and for all trips: lodging, lift tickets, rentals, ski school, and all you need for an excellent vacation. Go to https://www.the-ski-guru.com/travel and upload your information – this page will be updated soon with more travel ideas. Check our amazing Ski Safari in the Dolomites , stay at the San Lorenzo Lodge White Deer in the Val Pusteria of Sudtirol, in the Hotel Petrus in Riscone, for skiing Kronplatz, or check our offer to Obergurgl-Hochgurgl and Sölden to ski with your family. Maybe you want to come on my group to ski with other like-minded skiers in Courmayeur in January 2020, staying at the Gran Baita hotel?
You can start thinking about your trip, by reading the articles on the Planning your Ski Trip tab.  Or how to pack for your family ski trip.  If taking your furry friend abroad to the continent, read about the new Pet Travel Scheme update from DEFRA. Self-drive skiers also need to plan for Brexit. Check out our tips for driving to the mountains.  If flying and renting a car in Europe, beware of the extra charges they will pass to you if you want winter tyres, snow chains or ski racks. If driving, check the winter tyres news for Europe and North America. You can see how our last family ski holiday was not as expected, even though one plans it to be a success, but how we could do the most of it. If you want to get better before getting to your next ski holiday, here is a quick guide to indoor skiing and dry slopes in the UK. You can also read our week in the mountains during our summer holidays in Courmayeur.
Featured Image: Imagine your flat in Val d'Isère. How to buy a home in the mountains. 
Please follow and like us: