30 Years in a White Haze- the new book by ski legend Dan Egan and Eric Wilbur will be available from March
I am lucky to be pre-reading the 30 Years in a White Haze- the new book of my friend and ski legend Dan Egan and Eric Wilbur. It tells the story of Dan and his worldwide adventures and how the Extreme Skiing evolved in its heyday. It will be available in the United Kingdom from March and you can preorder now).
Obviously
it will be available in the US and in Continental Europe as well! So go ahead and check on Amazon.com now. 
Thirty Years in a White Haze chronicles the adventures, successes and losses of Dan.
It also documents the evolution of Extreme Skiing and the growth of the outdoor media industry
.
The book unravels history as Egan ties together his own family's story, the ever-present mortality of his namesake
. Also his grandfather's involvement in desegregating Boston's (his home town) school. And the rise of extreme skiing and technology into the new millennium. An ode to a life filled with curiosity, growth, freedom and its costs.
Dan Egan and Eric Wilbur's new book promises a heavy dose of humour, suspense, thrill, and documentary, as thirty years of haze dissipates to clarity
.
Who is 30 Years in a White Haze for. 
30 Years in a White Haze- the new book by ski legend Dan Egan and Eric Wilbur will be available from March
For anyone that has followed the extreme and freeride ski movement for the past four decades, this book will present an opportunity to get into the mind of one of sports true greats
. For everyone else, enjoy the ride as it takes the reader on a journey of the
seemingly
impossible.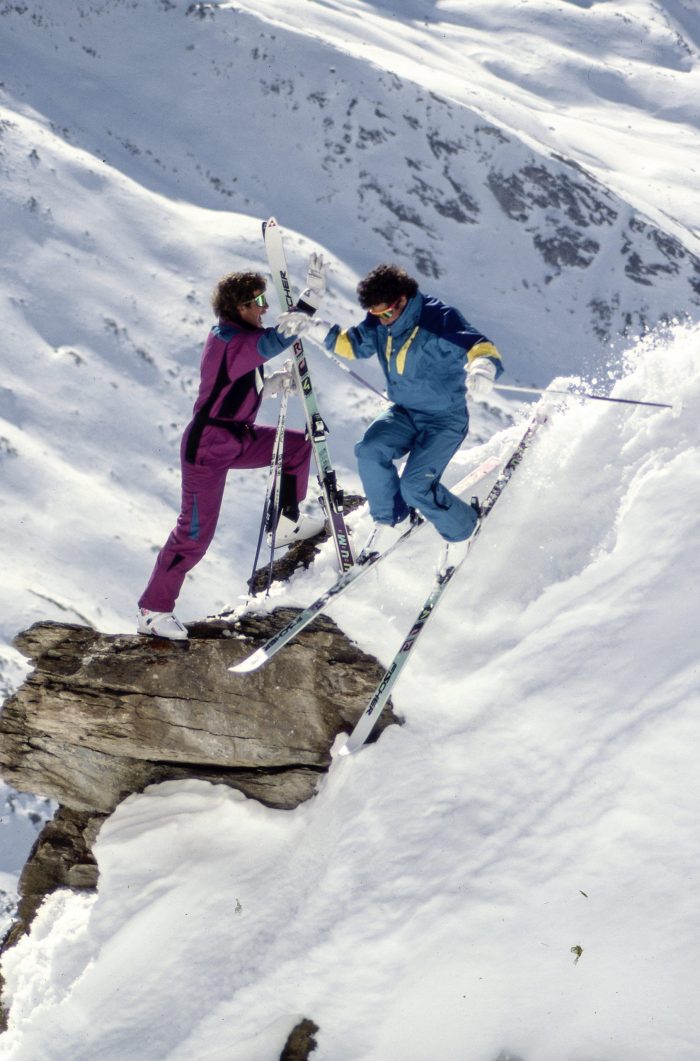 Dan Egan said:
"Thirty Years in a White Haze
is more than a ski story.
Yes, at the centre are our snow adventures, but more
importantly
, this is an attempt to show the historical connections and generational ties through my family and the evolution of the sport
. When I survived my expedition on Mount Elbrus in 1990, it was the beginning of my adult life as I know it today. I was twenty-six years old.
For the next thirty years, I've had to learn to restructure the patterns caused by that traumatic experience
.
That trip has touched every aspect of my life: relationships; the ending of my marriage in 2001; post-divorce relationships; business and financial decisions, especially when I've felt threatened; and where and why I ski the locations I do today
.
Thirty Years in a White Haze
is my story of how skiing almost killed me and saved me, all at the same time. I hope you enjoy it."
The ol' days –
30 Years in a White Haze- the new book by ski legend Dan Egan and Eric Wilbur will be available from March
I was lucky enough to be living in Crested Butte when all the 'extreme skiing' was born.
The Egan and Des Lauriers brothers used to visit our office and we kept on bumping with them in different resorts
. I remember Dan and John throwing their lift tickets in Whistler ages ago. It was the norm for all the ski bums to go to Whistler, that was having Blackcomb opened when it was mud season around. We were all trying to get more skiing under our belt. We use to get free lift tickets when visiting other resorts, but Whistler was offering only 50% off (how dare them)!
So Dan and John threw theirs from tower number 11, and my roomie Michaelann was cycling to get them and then we were walking past the liftie looking as we belonged there
!
And they came with me to Valle Nevado, Portillo and the southernmost city in the world, Ushuaia. I remember that I took them there first time without even knowing the place. When landing, I was thinking thinking, where are the mountains!? They are going to kill me!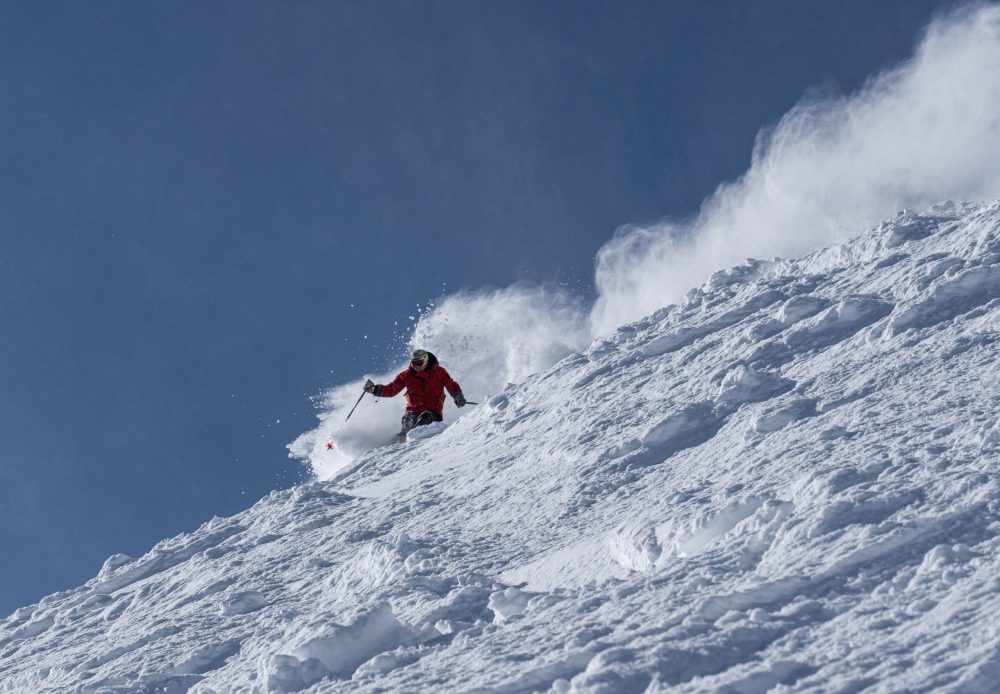 But
fortunately
, mountains were awesome, big and steep and pretty much unexplored. I manage to get the helicopter of the governor (don't ask), who gave them a ride up top. There were two groups, so the first one gave the walkie talkie to the chopper driver. The idea was that he had the walkie talkie to know when to pick them up. But the chopper gave the walkie talkie to the 2nd group.
So I knew I have approx 20 people up skiing in the Ushuaia mountains, not knowing which way they were going to descend
.
We spent that afternoon driving back and forth the route seeing at all the mountains to see any signal from them
. Finally, they came down looking like the person of the Camel cigarettes advertisement. Walking like men that had a great time, a massive adventure. There was a cross country lodge and I remember John coming in and grabbing a piece of cake and eating it. I've thought the owner, who was looking at us, was going to tell us off. But it seemed it was great entertainment for all the locals to see them.
I am halfway the book so far, it is very entertaining. But I will buy the paper copy, as I do hate reading books from the internet. I need to feel the pages in my hand. And I like to read while in bed, before going to sleep. So a screen is not the best for that. I am so old' school!
Plus, some of my drawings are in his book! That is the best part! Even though my drawings are the worst of the pack, but feel very humble and happy to be there somehow!
Thirty Years in a White Haze will also be available in other book retailers from March onwards.
Start planning your next trip!
You can search for your own accommodation in the snow for your next ski holiday through our Accommodation Search tab. Or if looking to stay in the heart of the Mont Blanc Valley in the Aosta Valley, check Il Coure della Valdigne review here. This is our own family home in the mountains, that I am renting out when not using, you can always write me a private message if interested to info@the-ski-guru.com
You can book directly through Airbnb  through this link
If you want to take your family skiing and you don't know where to start, read here. And search for your ski transfers from all airports to the Mountains here. And for those that are like me, that are lazy to cook, you can get your food, even gourmet mountain food delivered to your home with Huski.
If renting equipment (skis or snowboards)  check our agreement with Skiset– you can get up to 50% off ski or snowboard rental rates. I have been using them for years every year when I go to America  and Europe and they are great!
Already selling some alpine design items for your house. #bringthemountainshome with The-Ski-Guru HOME and put a smile in your face. These are hand-paintings done by me, applied to cushion covers, coasters and mugs.
Also check my Contrado Store, with lots and lots of items added weekly!
Something more to read in this blog
You can start thinking about your trip, by reading the articles on the Planning your Ski Trip tab.  Or how to pack for your family ski trip.  If taking your furry friend abroad to the continent, read about the new Pet Travel Scheme update from DEFRA. Self-drive skiers also need to plan for Brexit. Check out our tips for driving to the mountains.  If flying and renting a car in Europe, beware of the extra charges they will pass to you if you want winter tyres, snow chains or ski racks. If driving, check the winter tyres news for Europe and North America.
You can see how our last family ski holiday was not as expected, even though one plans it to be a success, but how we could do the most of it. If you want to get better before getting to your next ski holiday, here is a quick guide to indoor skiing and dry slopes in the UK. You can also read our week in the mountains during our summer holidays in Courmayeur.
Check also how we can envision ski resorts opening on the 2020-21 ski season. 
You might want to read our lasts must-read guides: to Vail , Chamonix and Summer in South-Tyrol. 
Featured Image: Dan and John Egan vintage photo in bright onesies, which were the rage at the time! 30 Years in a White Haze- the new book by ski legend Dan Egan and Eric Wilbur will be available from March. 
Please follow and like us: