The "White Season" in Europe and the Big Snowstorms
Looks like it will be a "White Season" in Europe. This while at the same time, there are massive snowstorms in the Continent.
I have been a bit quiet lately about writing in this blog. It happened the same when Covid became a thing last year. There was too much going on, that I did not know where to start.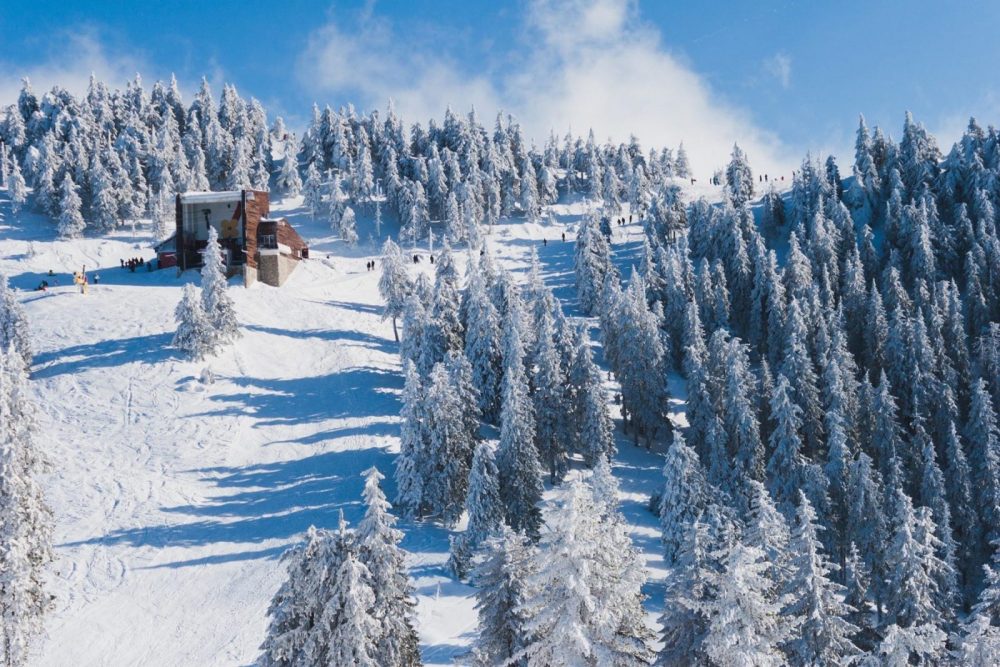 The "White Season"-
The "White Season" in Europe and the Big Snowstorms
There are many websites that track all the news on the ski resorts. So I've thought that if people need information, they can go to them. I have been only reading the news on the main papers and specialised media and it is not looking good.
Of all the skiing Western European Nations, only Switzerland still accepts tourists.
But starting this weekend, restrictions will start for more countries who will need to quarantine 10 days on arrival
. So, skiing will be for locals.
This already happen in Austrian resorts. Locals can go skiing, but no tourists. Spain has resorts opened. But the movement limitations in provinces make it difficult for the resorts to make money on it. So some opened with less terrain. And they don't know how they will keep operating, when more strict measures come in.
Andorra is also conditioned with its frontiers, so they have opened in a limited basis.
France has already learnt that they cannot open for the February Half Term. Now the only option is if they might open in March. But many are doubtful. Resorts
are opened
and people can do lots of activities on the snow, but the lifts
are closed
. Bars and restaurants are also closed. So if you go up in your skins, you have to take some food with you. Restaurants and bars offer take away though.
Italy is also closed. Now they are looking at a tentative mid-February opening. Hotels are not allowed to open, so for them conditions are stricter than other countries. We will have to wait and see if the conditions allow Italy to open its resorts.
Big Snowstorms –
The "White Season" in Europe and the Big Snowstorms
The 'white season' means that there is no ski season at all, but here it could also be the 'snowy season'. This is one of the best snow years ever.
Maybe
too much!
There have been too many weather changes, snow falling down, freezing weather, rain, more snow… all this makes the snow very unstable. Avalanche season is on. There is a risk of 5 out of 5 in most of the Alps at the moment.
Yesterday a family finished caught in an avalanche while snowshoeing in Val d'Isère. After a massive operation, the mum and kids came out first, and after a long search, the dad was still alive! This was not an avalanche triggered by a skier, (or
maybe
it was, I am not sure what triggered it). But this people were snow shoeing!
Every day I receive a list of the avalanches of France. The list is getting bigger and bigger. Most of the avalanches came as a result of skiers. The closed lifts, might be the reason why so many are venturing off-piste. And that does not mean that people
are experienced
enough. It is always better to go with someone else, and if possible a guide. But even those that have lots of experience, get caught in avalanches. And many don't live to tell the tale!
So what am I trying to say? I guess, I am bummed for not having a season. I am ok with the quarantining and I have not had anyone at home since March.
I have only been once in August inside a restaurant, when cases in the Aosta Valley were almost non-existent
. But what kills me, is not being able to go to the mountains. At least keep on watching daily pictures of the mountains and little videos, keep my spirits high!
Another thing I like, is drawing some mountain scenes and putting them into products for the home or clothing
. Check them out! I have some stuff that is at home and I fulfil it on my Etsy shop, and some other staff that is on the Contrado Store. Here they print it on demand and ship it. They allow me to print and deliver
locally
to different countries in Europe and the USA and Canada.
And also, work now is intense. We have moved the annual Mountain Travel Symposium to a virtual one for a second year in the row. We are re-registering everyone and getting new-comers! At least, I am looking forward to it. The platform of the event is super sleek, and I am a bit geeky, it will be super fun! If you want to take part, please let me know through the contact page of the website or go to https://www.mtntrvl.com
Start planning your next trip!
You can search for your own accommodation in the snow for your next ski holiday through our Accommodation Search tab. Or if looking to stay in the heart of the Mont Blanc Valley in the Aosta Valley, check Il Coure della Valdigne review here. This is our own family home in the mountains, that I am renting out when not using, you can always write me a private message if interested to info@the-ski-guru.com
You can book directly through Airbnb  through this link
If you want to take your family skiing and you don't know where to start, read here. And search for your ski transfers from all airports to the Mountains here. And for those that are like me, that are lazy to cook, you can get your food, even gourmet mountain food delivered to your home with Huski.
If renting equipment (skis or snowboards)  check our agreement with Skiset– you can get up to 50% off ski or snowboard rental rates. I have been using them for years every year when I go to America  and Europe and they are great!
Already selling some alpine design items for your house. #bringthemountainshome with The-Ski-Guru HOME and put a smile in your face. These are hand-paintings done by me, applied to cushion covers, coasters and mugs.
Also check my Contrado Store, with lots and lots of items added weekly!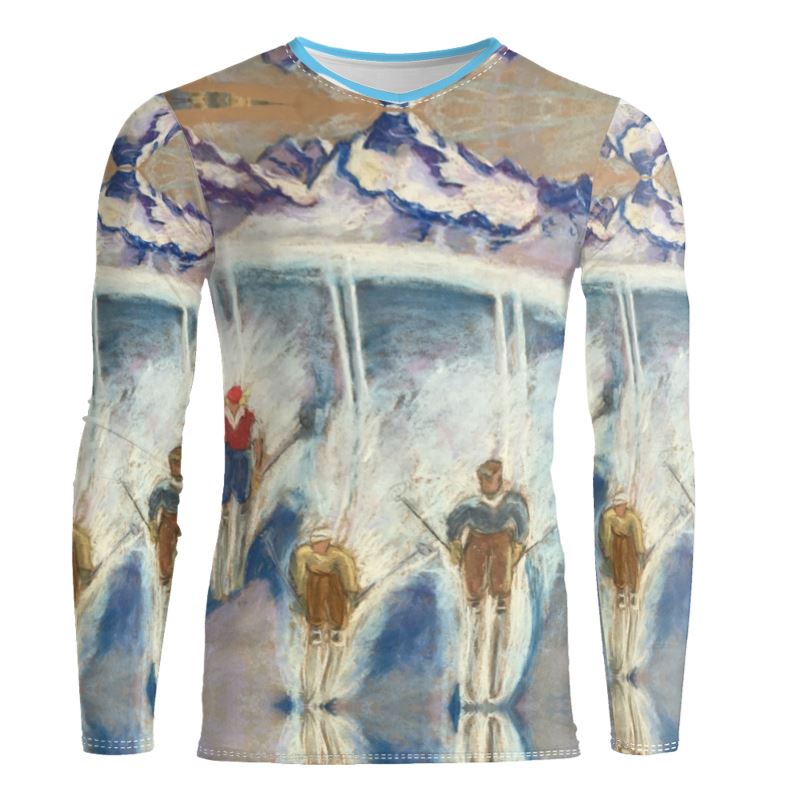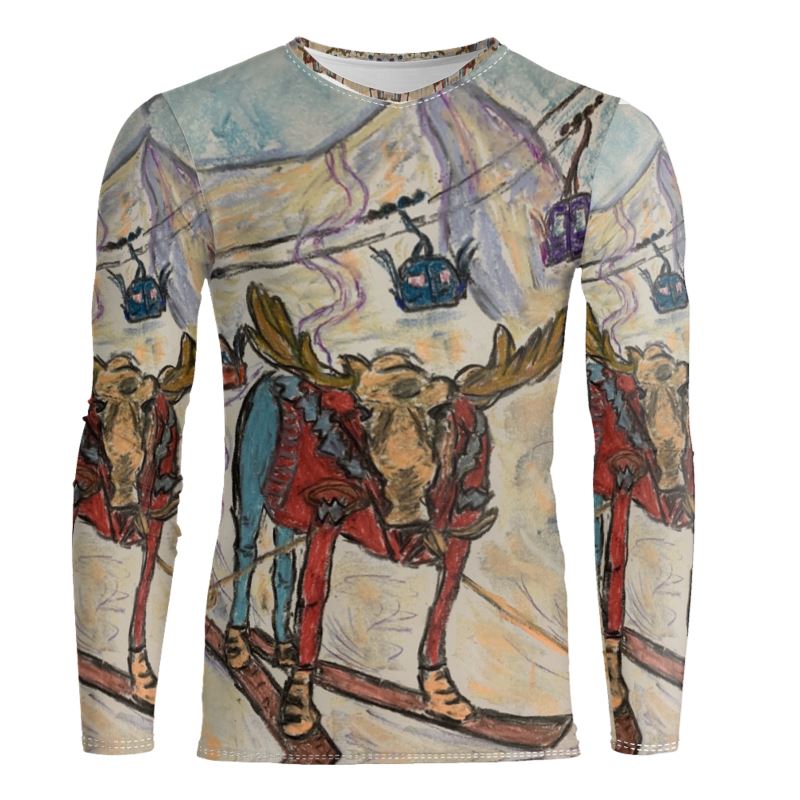 Something more to read in this blog
You can start thinking about your trip, by reading the articles on the Planning your Ski Trip tab.  Or how to pack for your family ski trip.  If taking your furry friend abroad to the continent, read about the new Pet Travel Scheme update from DEFRA. Self-drive skiers also need to plan for Brexit. Check out our tips for driving to the mountains.  If flying and renting a car in Europe, beware of the extra charges they will pass to you if you want winter tyres, snow chains or ski racks. If driving, check the winter tyres news for Europe and North America.
You can see how our last family ski holiday was not as expected, even though one plans it to be a success, but how we could do the most of it. If you want to get better before getting to your next ski holiday, here is a quick guide to indoor skiing and dry slopes in the UK. You can also read our week in the mountains during our summer holidays in Courmayeur.
Check also how we can envision ski resorts opening on the 2020-21 ski season. 
You might want to read our lasts must-read guides: to Vail , Chamonix and Summer in South-Tyrol. 
Featured Image: Lots of snow is great, but it can bring its trouble. Photo at Pautex, in the comune of Morgex in the Aosta Valley. Photo: The-Ski-Guru. The "White Season" in Europe and the Big Snowstorms
Please follow and like us: