Swiss urged to 'hit the slopes' to save ski season. The situation for skiing in December in the rest of Europe.
The Swiss should 'hit the slopes' to save this coming ski season. What is the situation of skiing in December in the rest of Europe?
It is near December and the major Alpine countries have their lifts closed. What is the situation for skiing in December in Europe? France, Italy and Austria had to close their lifts, after some resorts opened for a short while. This was due to a second wave of the Covid pandemic.
French and Italian ski resorts will now close until January. Same with Germany. Austria is saying they will open their resorts by 18th December, defying the rest of the EU. Spain has sent hints of opening by December 18th, while Andorra is seeing what they will do. The Swiss are urged to "hit the slopes" to save the ski season. 
The situation in Switzerland.
Swiss urged to 'hit the slopes' to save ski season. The situation for skiing in December in the rest of Europe.
In the meantime, Switzerland is open. Pretty everyone can now go to Switzerland without needing to quarantine at arrival.
Although, check before travelling, as there are some exceptions to this rule!
So while other Alpine nations are seeing their resorts closed, the Swiss have been skiing for weeks
!
Wearing face masks now is mandatory everywhere except while on the slopes. Cable car windows stay open during all the rides up the mountain. You need to use your face mask also on the open chairlifts. Police patrol check out the departure areas to be sure skiers and boarders comply.
Swiss are expecting their own people will flock to the mountains for the open air. They know that the Americans and Asians will not come this season. So with some local guests and
perhaps
later some regional visitors, they can save the season.
The situation in the rest of Europe.
Swiss urged to 'hit the slopes' to save ski season. The situation for skiing in December in the rest of Europe.
So coming to what is happening otherwise:
Italy
Italy's premier Conte has said that nobody should think of a
settimana bianca
. This is the Christmas holidays on the snow. He suggests resorts should open in January. This is a massive blow to the mountain communities that live on these two weeks. Their earnings are massive during this time. Now the provinces that have resorts are fighting back. They are asking to at least allow them to open their hotels and have people doing other kind of activities.
These days pictures of packed shopping malls with people purchasing pre-Christmas in big cities went around the media
. Resorts operators propose to sell lifts only to people at least sleeping one night there. And to second home owners. They say they feel discriminated with these actions. Après is out for the season, only take away will take place. In this way they express, the protocols are set to make skiing safe.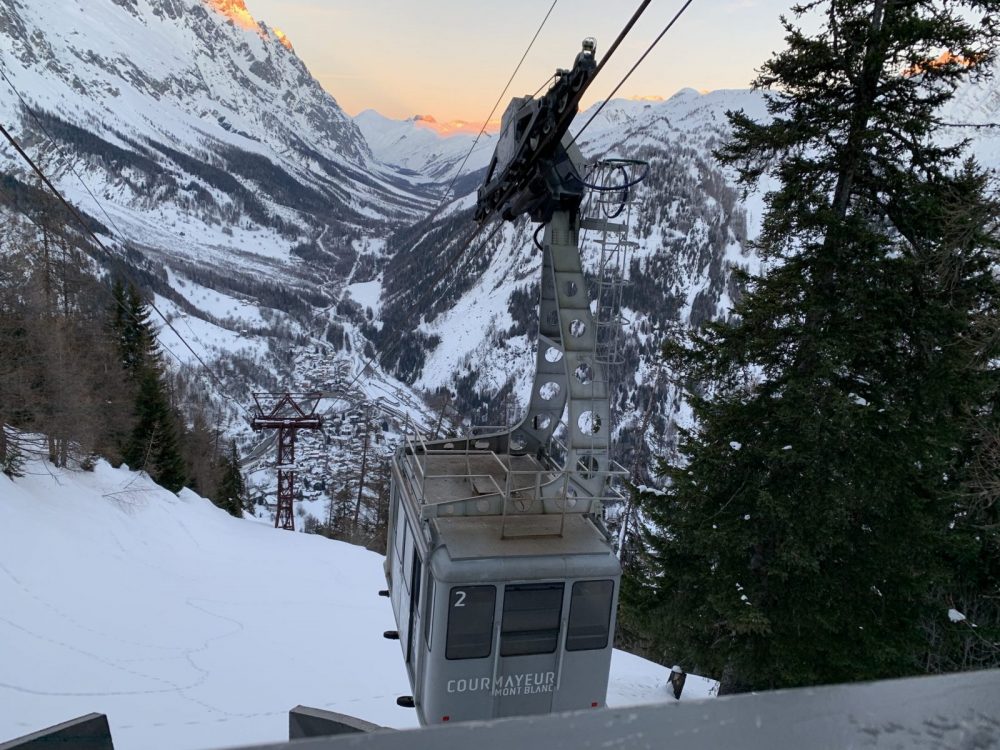 France
France already confirmed that lifts will not open until January. The same goes for restaurants and bars, that will not be opening until 20 January. At least people will be able to visit the resorts. The destinations are looking at ways of offering different activities for their guests. Snow-shoeing, cross-country skiing, being in the great outdoors.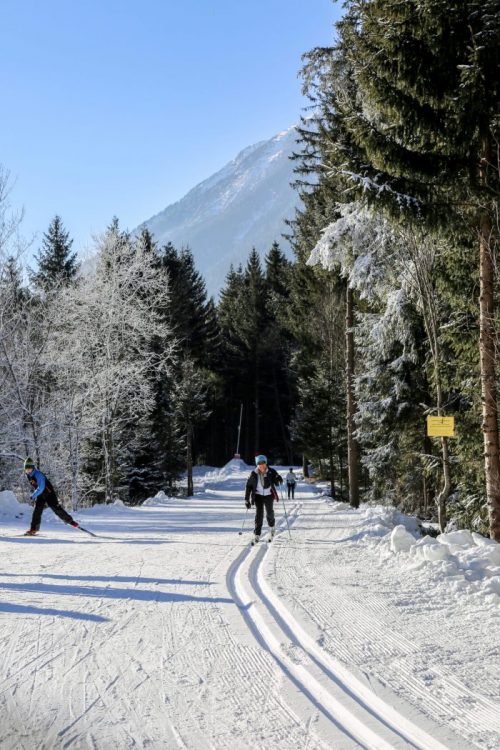 Germany
Germany is closing its lifts and it is also banning their skiers to go to Austria or Switzerland. If they do so, they will have to quarantine for 10 days on return. The chancellor of Bavaria was the first to push the idea of closing ski resorts.
Austria
Austria is defying the Germany/France push for closing resorts. An alpine nation, it cannot afford to have their resorts closed. Resorts expect to open by 17th December. EU countries can take their individual decisions on what to do. For closing their resorts, Austria is asking a huge
economical
help to the EU. But I am hearing also that this EU lobby might win and they will finally close the lifts and open the resorts hotels only…. This will be known on the next days. 
Spain
Spain is still looking at the situation, but it seems the lifts are like other means of transport. This means, resorts can open. They are expecting to start operations around the 17th or 18th December. Also I am hearing that they might not open too, so we'll have to wait over the next days to see what happens. 
Andorra
Andorra was ready to open now. It is discussing what they are doing, as they are a protectorate of France and Spain. They get many mountain resources from France, so they need to tread on what they will do. The border with Catalunya will open before Christmas so that could give them some guests. Andorra has only a population of 80,000 and not enough skiers
as to
make ends meet. 
I am not following what Slovenia, Slovakia, Romania and Bulgaria are doing, so when I know more, I will write about it.
Odd problems in ski areas that expand over two countries.
Swiss urged to 'hit the slopes' to save ski season. The situation for skiing in December in the rest of Europe.
Now it is to wait and see. There are some odd things going on. For example, people can ski in Zermatt but not in Cervinia. Cervinia is now opened for racers and ski clubs, but not for the general public. The same is the case in the Portes du Soleil, whereas the people in the Swiss part (starting in Châtel) will be able to ski. But those in the French towns, like Morzine or Avoriaz, will not. There will be a bus picking up guests from the French side, which might anger Macron.
People flaunting their nation's closures to go skiing.
Swiss urged to 'hit the slopes' to save ski season. The situation for skiing in December in the rest of Europe.
Also, I've seen a couple of videos in the Italian media about journalists flaunting the prohibition to travel
. They are going from a
zona rossa
as is Milano via Piemonte to Zermatt. There was no carabinieri or polizia in the roads. No one to stop them at the Italian Customs, nor at the Swiss one. Zermatt is welcoming them. Then they came back with no checks.
Technically
, if the police caught them, they can get a big fine. But this is what we will see a lot I guess this coming Christmas. Italians going abroad they are to quarantine when coming back. It is not clear to me if they can get the test and
be released
on arrival or not. Here are the videos
We'll have to wait for the DCPM on 3rd or 4th December to see what happens in Italy. France's luck won't change. They will know by 15th December if people can travel more than the 20km they can now. If so, there might be more movement in the Christmas week and towns might get some guests. Those looking for the big outdoors.
What can happen for people in the UK.
Swiss urged to 'hit the slopes' to save ski season. The situation for skiing in December in the rest of Europe.
The UK is getting out of lockdown tomorrow (December 2nd). England is going back to their tier system. London is in tier 2. You are now allowed to travel back
internationally
, no matter which tier you are in. You will have to quarantine when you come back for 14 days though. Starting on 15th December, there will be a test and release program. This means that on day 5, you can get a test and wait (sometimes one or two more days) to see if positive or not. If negative, continue with your life.
You have to think about the insurance. Most insurance will not cover you. There is one from
Battleface
that will cover you for Covid if you are under 60. And for skiing, you can choose the
MPI
. These insurances will not cover for Covid cancellations to travel. I would wait until last minute to book.
If buying a package, do so with a tour operator that is ATOL bonded. Many ski companies have gone under due to all these restrictions. You want to be sure you can get your money back. It would be better if you can postpone your trip or change where you are going. If you still want to have ski tour operators in the future!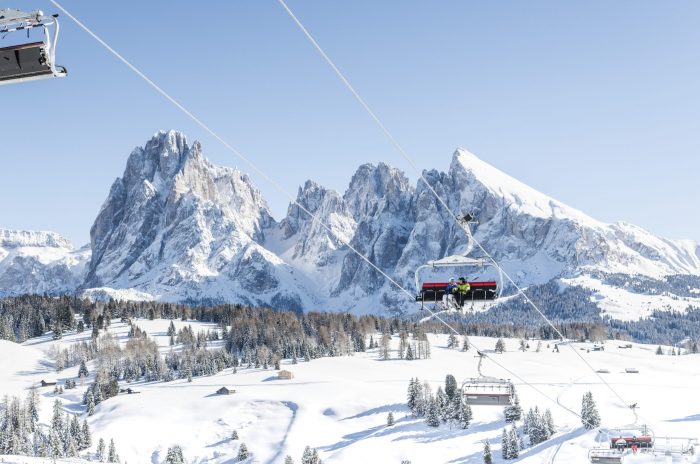 The test and release system is not perfect. For example for families with kids, schools might not be sympathetic to them being out of school. And in the UK you get a fine when your kid does not go to school. This is at least in state schools. Not sure what happens in private ones.
Then there will be a relaxation of rules for 5 days during Christmas, so up to three households can meet indoors. There are talks that Covid cases will increase, and another lockdown will come in January. I do hope not as it will be awful for the ski tour operators.
I feel
so bad for them!
For those super fanatic, there might be a chance to escape now to the mountains.
But then, unless they go to Switzerland or Austria, Andorra or Spain, they will not ski. And this, if the three latter open their lifts!
Snow is in the forecast for this week around the Alps, and that will get lots itching to go.
It will be a different ski season, for sure!
As the case of
Val Thorens
. So resorts are ready, now it is up to the authorities to allow them to work, and hopefully before for Covid cases to go down too.
Start planning your next trip!
You can search for your own accommodation in the snow for your next ski holiday through our Accommodation Search tab. Or if looking to stay in the heart of the Mont Blanc Valley in the Aosta Valley, check Il Coure della Valdigne review here. This is our own family home in the mountains, that I am renting out when not using, you can always write me a private message if interested to info@the-ski-guru.com
You can book directly through Airbnb  through this link
If you want to take your family skiing and you don't know where to start, read here. And search for your ski transfers from all airports to the Mountains here. And for those that are like me, that are lazy to cook, you can get your food, even gourmet mountain food delivered to your home with Huski.
If renting equipment (skis or snowboards)  check our agreement with Skiset– you can get up to 50% off ski or snowboard rental rates. I have been using them for years every year when I go to America  and Europe and they are great!
Already selling some alpine design items for your house. #bringthemountainshome with The-Ski-Guru HOME and put a smile in your face. These are hand-paintings done by me, applied to cushion covers, coasters and mugs.
Something more to read in this blog
Featured Image: ADELBODEN – Copyright by Adelboden Tourismus By-line: swiss-image.ch/Anja Zurbruegg. Swiss urged to 'hit the slopes' to save ski season. The situation for skiing in December in the rest of Europe.
Please follow and like us: