Summer Works at Stevens Pass to get a better skiers' and boarders' flow.
The two new chairlifts are part of the $35 million investment of Vail Resorts into four mountains including Stevens Pass.
These upgrades are aimed at slopes for beginners' skiers and boarders.
This summer the chairlifts and loading terminals on both the Daisy and Brooks trails are receiving a complete overhaul as part of an investment by owner Vail Resorts.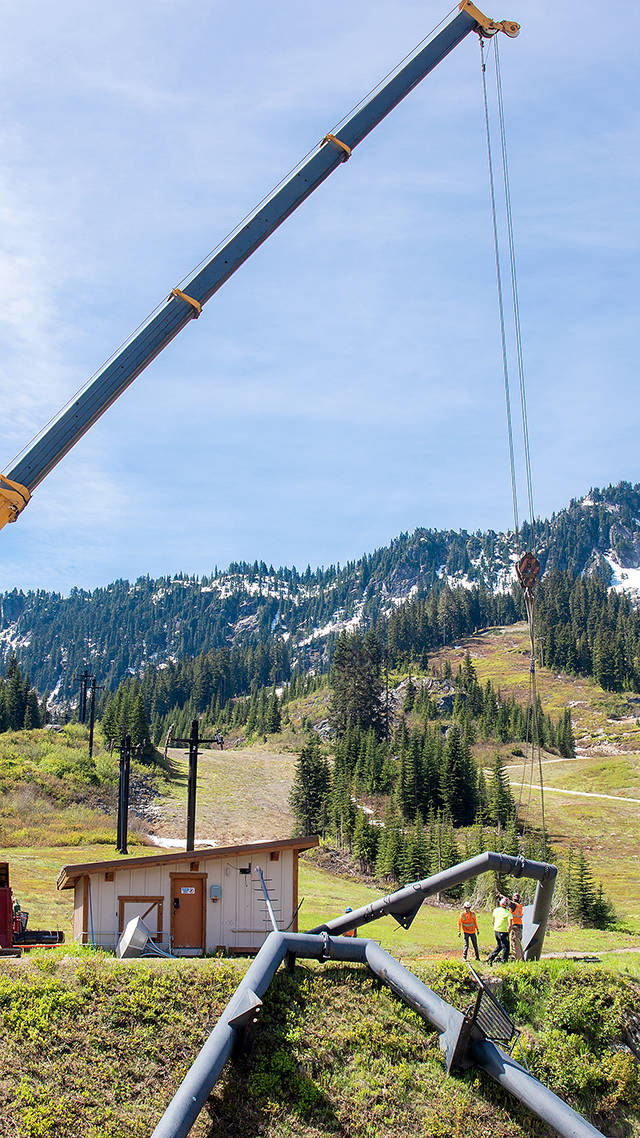 Tom Pettigrew, GM of Stevens Pass Ski Resort said "We listened to what the team had to say about what we could do from an improvement standpoint. This seemed to be where we could focus our investment to have the greatest on-mountain experience change in a positive direction."
The new quad chair on the Daisy lift access beginners' terrain and will improve uplift capacity by 33% more. An updated loading area is designed to help beginners loading the lift.
The Brooks terminal is being regraded so skiers have a downhill approach and the chair will be now a quad, doubling the capacity of the double that stand there before.
Continue reading "Summer Works at Stevens Pass to get a better skiers' and boarders' flow."