How would a no-deal Brexit affect the travel industry? MPI Brokers gives its interpretation of information from various sources
Insurance and the European Health Insurance Card
The future of the European Health Insurance Card (EHIC) has not been agreed and it is likely that from the withdrawal date UK residents will not be able to use the EHIC and UK prescriptions will no longer be valid in the EU.
Insurance polices (e.g. travel and tour operator liability) however, will remain in force after we exit the EU, but premiums are likely to rise over time.
It is expected that agreements for medical expenses of UK travellers in EU countries will be negotiated piecemeal. Needless to say, this may take some time.
Insurers who are established in the EU and provide insurance in the UK will have temporary permission to continue.
Travelling by air, sea or land
The CAA has proposed that the UK airlines have up to nine months additional time to obtain the necessary certification to continue flights in the event of a no deal.
UK registered ferry operators could be required to share data, including passenger manifests, with EU ports prior to arrival in order to continue operations once the UK departs the EU.
Rail should continue without opposition.
Coach operators will have to consider sub-contracting to EU member state operators for a temporary period in the event of a no deal.  The UK will fall outside the Interbus Agreement and will have to apply once it has left the EU.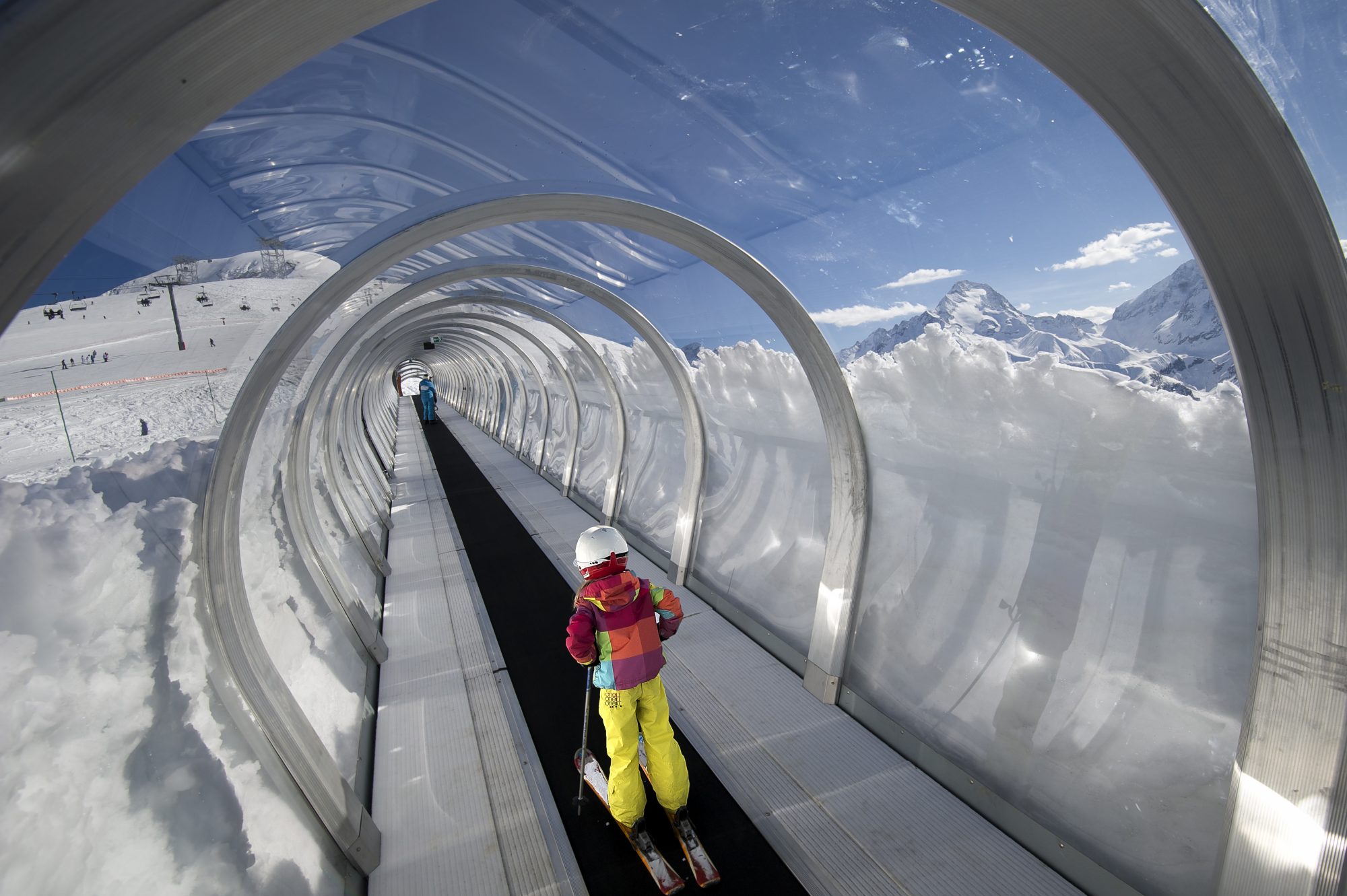 Passports and visas
UK Passport holders travelling outbound will no longer be able to use security queues designated for the EEA. Passports will need to be valid for a minimum of three months before the date of return, but the UK government will be advising six months.
For inbound journeys from the EU to the UK, EU citizens will not face new processes for short-term visits of less than three months and they will continue to have the ability to use e-gates as they do today.
It is the intention that the UK will be added to the list of visa exempt countries.  If this does not happen then a visa will be required. It costs €7 for three years.
Bonding
For UK customers protected by a UK bond there will be no change. Where UK companies arrange travel for overseas customers, particularly within the EU, separate arrangements will need to be made in the country of residence of those customers.
Driving in Europe
UK drivers will have to apply for an International Driving Permit (IDP), also known as an international driving licence.  These can be obtained from selected Post Offices only in the UK by attending in person and taking your full valid UK photo-card driving licence.  A few other matters:
•    an IDP is valid for one year
•    you must be 18 or over to apply for an IDP
•    you can't apply for an IDP more than three months before you intend to travel
•    you can't get an IDP issued retrospectively
•    there are various different IDP permits depending on the country you are visiting, please check that you have the correct one
•    if you are intending to take up residence in an EU country, you will need to apply for a local licence within a year. If you are in the EU on the day the UK leaves, you can continue to drive on your existing licence until you return home (up to one year)
•    for those old enough to remember the old Green Card it seems that this is coming back.  It is a document that must be carried in the vehicle and demonstrates that you have third party liability insurance. This will be issued by the vehicle's insurers upon request.
Posted Workers Abroad Directive
If we leave with a no deal, it is probable that the ability of companies to send staff abroad under this directive will cease. The knock-on effect on the ski chalet market and the summer equivalents, beach, sailing, tennis and mountain biking, will be significant.
If we leave with a deal and this directive is maintained, the authorities in the EU (particularly France) are, and have been for some years, trying to oblige us to bring our employment conditions into line with local regulations. The main effect of this will be to raise the cost employment and holidays.
Duty free
Some good news: travellers will see the return of the Duty-Free allowances on certain goods.  UK travellers will also be entitled to VAT refunds where they have paid VAT on certain goods.
Mobile phones and roaming
Those visiting the EU could be hit with higher mobile phone roaming charges in the event of a no deal.  The UK government will try to oblige mobile phone companies to limit charges by legislation.
Pets
Pets would continue to be able to travel but certain documents and health checks would differ depending on what category of 'third country' the UK becomes.
Domain names
The domain extension  .eu will cease to be available to UK businesses from the withdrawal date. Companies in the UK will no longer be eligible to register or renew.
Possible impact on your travel plans
What we don't know is whether leaving the EU without a 'deal' would affect travel arrangements, although from the information we have it seems unlikely, as explained in this MPI News.
This situation is, however, unfortunately not a provision (covered) under travel insurance. In addition it is a known event or set of circumstances, and would fall under any exclusion in relation to actions or inactions by any Government or similar body.
More info: MPI Brokers
The-Ski-Guru TRAVEL can organise your bespoke ski trip to the Americas, Alps or Japan, including for those going from Britain to Europe, booking your Eurotunnel trip, and for all trips: lodging, lift tickets, rentals, ski school, and all you need for an excellent vacation. Go to https://www.the-ski-guru.com/travel and upload your information – this page will be updated soon with more travel ideas. Check our February offer for Zermatt staying at the Chalet Zen or Penthouse Zen, our amazing Ski Safari in the Dolomites , stay at the San Lorenzo Lodge White Deer in the Val Pusteria of Sudtirol, in the Hotel Petrus in Riscone, for skiing Kronplatz, or check our Easter offer to Obergurgl-Hochgurgl and Sölden to ski with your family. You can ski to have lunch in the Rifugio Sofie in Seceda, Val Gardena, in the Dolomites.
You can start thinking about your trip, by reading the articles on the Planning your Ski Trip tab.  Or how to pack for your family ski trip.  If taking your furry friend abroad to the continent, read about the new Pet Travel Scheme update from DEFRA. Check out our tips for driving to the mountains.  If flying and renting a car in Europe, beware of the extra charges they will pass to you if you want winter tyres, snow chains or ski racks. If driving, check the winter tyres news for Europe and North America.
Or you can read our last news on equipment as seen at the London Ski Show. Also, the new range of skis of Black Crows, one of our favourite brands. Shred-Dog is a definitely favourite brand for parents of growing kids. And check the new Mohawk helmet with augmented reality. You can see my review of the Head Nexo Lyt 100 boots for women.  A new app, Ski Tracker Pro offers you a one month free download if using a promo code.
We have already covered many news due to this latest spat of snow storms in Europe, as the hotel that was hit by an avalanche of 300 meters of width in Eastern Switzerland. In the same place, a couple days later, a second avalanche affected the structure of the Säntis Suspension Railway. And two ski patrollers got killed setting avalanche control charges in the French resort of Morillon in the Grand Massif. Also two workers died in Jammu in the Gulmarg in India, when they've fallen from a cable car during a mock rescue drill.
Lots of snow makes you wonder how the resorts deal with the avalanche danger. Here you can read the interview to Coco Torres, former Head of Operations of Las Leñas, in Argentina, as how they dealt with avalanches at the resort. 
Or perhaps you may choose to read the Ski Resort News, Ski Passes News, and the Must-Read Guides to Lech,  Zermatt,  Courmayeur, Val di Fiemme and Crans-Montana. Coming soon will be the guide to St Anton. Or  watch an amazing heli flight over the Mont Blanc Massif. Also see tips on how not to be scammed when booking a ski chalet.
You can also read what's new at Les Trois Vallées and the last article on what is new at the Tirol ski areas, in Les 2 Alpes,  in Cervinia, in La Plagne, in 3 Zinnen Dolomites ,  in Adelboden, Lenk and Kandertal, in Gstaad, in Chamonix,  in Georgia's Gudauri Resort and in the Skicircus Saalbach Hinterglemm Leogang Fieberbrunn. And how the US Ski Team has chosen Alpe Cimbra to train for the following four ski seasons as their European home.  Here is the link to our post on the My Voucher Codes ranking of best European Ski Resorts.  
Crested Butte will have a new chairlift to replace Teocalli lift for the 2019/20 ski season. Jay Peak is officially for sale. Another North American resort, Fortress Mountain Ski Resort, is eyeing in opening by 2020.
You can plan where to eat in Aspen Snowmass or which events to attend on-mountain while there.  And Cortina D'Ampezzo is getting ready for this winter and the 2021 World Ski Championships. 
Another classic resort, such as St Moritz has been in the news for its famous Cresta Run be opened again for women after a 89 years ban.
Also, you can read how Grandvalira will be staying together as one lift ticket company and how they are adding Ordino Arcalis to  this offer. Grandvalira is opening now all of its six sectors.  And also read how someone tried to sabotage some lifts in Vallnord's Pal Arinsal. And as if it is starting to be a trend, there were two lifts sabotaged in Passo Rolle, in Val di Fiemme, Trentino. Fortunately they were repaired in record time to open to the public. It seems also that the deadly fire in a Courchevel employee housing building was arson. Uber has launched its service UberSki in some resorts in France, after having done so in the United States. The French Mountains are getting ready to Brexit.
Also, Mt Hood Meadows was forced to evacuate one lift with 150 skiers and boarders due to a power failure. And the same was the case in a lift with 140 skiers/boarders in Whitefish, Montana. A last one to report was now in Stowe, VT, with more than 150 stuck skiers and boarders that have to wait up to two and a half hours to offload. Cervinia sent a helicopter to rescue 27 in a chairlift. Recently a British skier was killed after suffering a cardiac arrest on a chairlift falling 32 feet to the ground in Méribel resort in Les Trois Vallées. You can see our recent article on how avalanches claimed two lives in Switzerland the past week. And read more what is the real risk of avalanches. Three Germans have been killed by an avalanche near Lech and a fourth is missing. Two were caught in an inbounds avalanche near Kachina Peak in Taos and taken to hospital. 7 were killed as a helicopter and a light aircraft crashed over the Ruitor Glacier near la Thuile in the Italian Alps. Two were killed by an avalanche in St Christoph-en-Oisans in the French Alps. And another one was killed and three injured in an in-bounds avalanche in Crans-Montana.
Or read about the latest investments in Whistler Blackcomb. Or see how Taos is going against the industry trend, and instead of merging with the two biggest oligopolies in skiing at the moment, it goes and buys an airline to get more bums in resort. Or how Jackson Hole is appealing to families and beginners – it is not only a resort for expert skiers anymore. Another great area for families is Stubaital in the Tirol. And a new coming ski area that got funding for its first lift is Skeetawk in Alaska.  Courmayeur is opening this season two new trails, one that is 70% steep – not for the faint-hearted! Or read how a group of experienced industry insiders got together to purchase Tamarack Resort and now they've started with their major facelift operations. . And how Peak Resorts finalised the acquisition of the resorts of Snow Time. You can also check how Vermont's ski passes are the most expensive in New England. And talking about Vermont, you can read on how Killington is planning to change its North Ridge triple chair with a fixed-gripped quad.
Also read how one employee of Aspen Ski Co got caught in an avalanche but got out unscathed while scouting terrain for the Aspen Mountain Powder Tours. Or how the a gondola of the new American Eagle lift from Copper Mountain crashed into the snow in a trial run. The resort confirmed that the chondola will be fixed before it's opening day. Some gondolas got tangled in Hochzillertal. And there was a gas explosion at the Grand Hotel Zermatterhof that injured six, before its opening date.
You can keep up to date on how are the sales for the EPIC and IKON passes are doing here. Read how Emma, the first Digital Mountain Assistant, is launched in Keystone now and will be rolled to eight other resorts this season.  Breckenridge and Keystone are one of the resorts with the longest ski season in the United States. Arapahoe-Basin has detangled from its Epic Pass deal. And even read about the new incorporation to the IKON Pass: Valle Nevado. Here is also a post on the South American resorts.  
Or you can see the inspiring story of the "Cholitas" – the indigenous Aymara ladies who are attempting to climb the highest peak of the Americas – the Aconcagua at 6,962 meters/22,840 feet.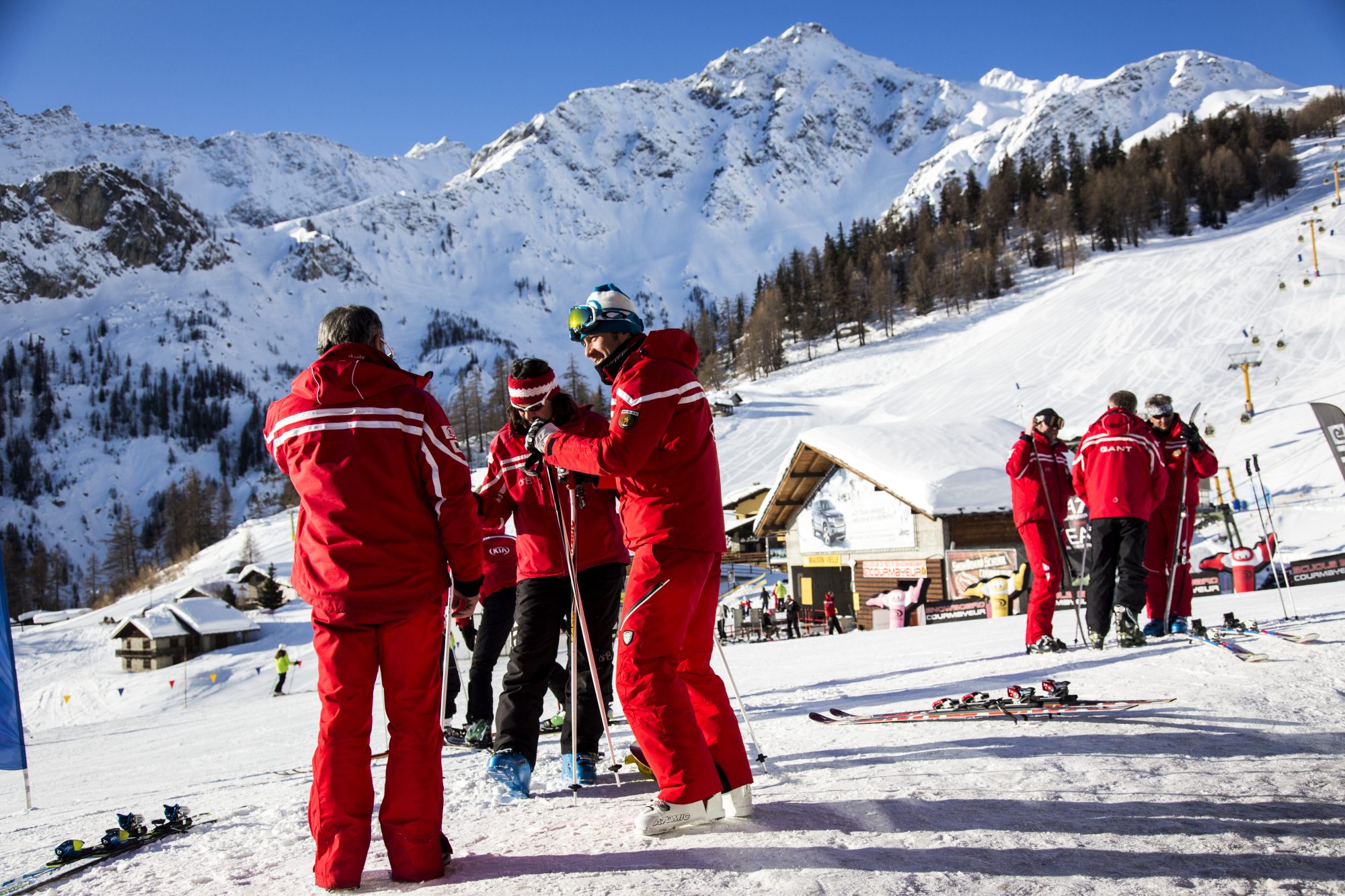 Also, Rob Katz and his wife Elana Amsterdam donated 2 million USD in grants to support mental and behavioural health programs in ski towns of North America. And see how Aspen Skiing Company released its sustainability report 2018.   And also check Aspen's Give a Flakecampaign. The Audi Power of Four Mountaineering Race is coming back to Aspen. And the '12 hours Head NonStop' is going back to Sierra Nevada.
And here is a summary of a report by LISTEX on the State of the UK Snowsports Market. The US had it first National Learn to Ski and Snowboard Day with 6,200 lessons given. You can check which ones are the most expensive ski resorts in the USA. And this is your last chance to collaborate in the crowdfunding effort for the International Report on Snow & Mountain Tourism of Laurent Vanat.
And what Switzerland could look by 2060 due to climate change.
Or check out how now with the EPIC Pass you can ski in Europe, specifically in Les Trois Vallées and the resorts of Skirama Dolomiti in Trentino's Italy. Or see our review of L'Héliopic Hotel Sweet & Spa if thinking in staying in Chamonix this winter. Or check out the new Snowpine Lodge in Alta, Utah opening late January 2019. And for those that thought that skiing in Whistler was only for the rich and famous, now the new Pangea Pod Hotel offers them a chance to stay in the cheap in the new cool hotel in the middle of Whistler Village. Those going this season to Avoriaz and wanting to be by the slopes, can stay in the pop-up Flying Nest hotel.
Featured Image: Photo: Giuuseppe Ghedina. IDM Sudtirol – Dolomite Mountains. How would a no-deal Brexit affect the travel industry? MPI Brokers gives its interpretation of information from various sources.
Please follow and like us: